Quire is a full-featured, cloud-based application for technical report writing.
Report Writing
Quire's flexible framework and powerful building blocks allow you to rebuild your templates to optimize data entry and peer reviews while automating formatting and assembly. Ultimately this saves time, prevents errors and reduces headaches.
Portfolio Management
Large, unwieldy groups of reports become manageable with bulk report creation and editing capabilities. View each report's completion percentage and apply custom statuses to quickly track your reports from creation to delivery. Quire's customizable summary matrices extract key data points into interactive, editable spreadsheets.
Data Intelligence
It's your data, learn more about it! While you're writing reports in Quire you're also building a dynamic structured database of your content that we'll use to provide insightful metrics and reveal hidden value in your data as well as your process.
Your reports… only BETTER.
Find out how easy it is to begin.
Get Started Now
Why Quire?
Using conventional applications for technical report writing is often inefficient and costly, especially when multiple people are contributing to the same document. Quire helps you optimize the writing, tracking and management of all your report-writing projects, no matter how many people are contributing at any given time. You control user access and content, while Quire enforces the format and handles the assembly. There's a centralized location for all of your templates, reports and appendices, backed up by a superior cloud-based architecture. Quire streamlines your report writing process in a way other applications can't.
The result is consistent reporting, designed the way you want… faster and easier.
Why should I use Quire?
Unparalleled Features
Secure cloud access
Collaborative workflow
Template Creation Tools
Integrated Language Libraries (WordBank)
Auto-Populate Key Data Points (Report Tags)
Signature Management
Property Condition Assessment (PCA) Tools
Portfolio Tools - for Large Report Volumes
Report / Project Progress
Lockable Content
Address Books
SmartTables
Easily Append Supporting Documents
Powerful Photo Galleries
Mapping/Drawing Tools
Real-time Comments
Track Changes
Import/Export Content Between Reports/Templates
Automatic Report / Project Summaries
External Data Integration from Third Parties
Freddie Mac & Fannie Mae Templates
Report Sharing / Contractor Access
Powerful Admin / Permissions System
Fast PDF Generation
Summary Export to Excel/PDF
Custom Company Styles
Awesome Customer Support
Custom Template Creation
99.99% availability
Hourly backups
Tell me more about these features
Trusted by industry leaders
Our Customers
"Quire creates a user-friendly experience and places control of our platform in our hands. Quire's agility enhances our ability to be flexible and responsive to our clients while increasing our efficiency and internal quality controls."
Robin Cook
Chief Operating Officer
Bureau Veritas
"It's easy to understand why so many environmental firms gravitate towards Quire. This is the seismic shift the industry needed."

Chad M. Prevatte
President
Omesa Data Group
"We would not be as successful at Blackstone without Quire."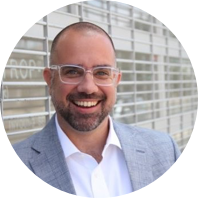 Josh Morrow
Senior Associate, Director of Seismic/Structural Engineering
Blackstone Consulting
"Quire's exceptional platform and responsive service has helped us to continually improve our work product."

Sean Leary
Executive Vice President, Due Diligence Group Manager
Vieau Associates
"This is the greatest thing for my bridge reports!!!! I was able to shorten my time by 2/3. I am just wondering why we didn't adopt this earlier!"

Christy Steman
Environmental Scientist, Carlson McCain
White Paper

Ready to take the next step?